Taiga Forum to Appear at CBD-COP10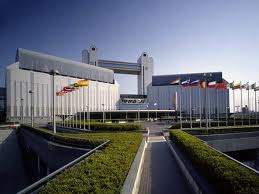 Taiga Forum will participate in the Interactive Fair for Biodiversity at the CBD-COP 10 meeting, which is being held from 18thto 29thOctober in Nagoya City, Aichi Prefecture.
At the Interactive Fair for Biodiversity, which will be held in an area adjacent to the main venue, the Forum will invite a guest representing the Udege, an indigenous people that adheres to traditional ways of living in coexistence with the forest, even now in the 21st century, to speak under the theme: Connected: "Taiga," Home to the Amur Tigers and Me. Discussions will be held on the fascination of biodiversity and how it relates to us as well as what actions are called for in conserving the Taiga forest. A trailer for a work-in-progress documentary film "Messages from Taiga" (tentative title), an original production, will also be shown.
Visitors to the booth will be welcomed with a picture-story show, "When we Meet in Taiga," quiz games and other fun educational material.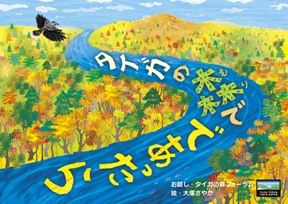 The side event to be held in the main COP10 venue will seek to share knowledge about the possible re-nomination of the Middle and Upper Bikin River Basin area to UNESCO's World Heritage List by engaging the World Bank and the Global Tiger Initiatives, which are involved with the Global Tiger Summit, as well as Russian government and World Heritage officials in discussion.
A major international conference on biodiversity, COP10 is an opportunity to come in contact with NGO/NPO activities other than those of Taiga Forum. Supporters living near Nagoya and those living far away are encouraged to join us in Nagoya.
[Booth]
Dates: Saturday, 23 October ? Friday, 29 October
Venue: Interactive Fair for Biodiversity / Festival Zone (Atsuta Jingu Park)
*Taiga Forum shares space with CBD-Net (Booth #49)
http://cop10.jp/fair/pdf/boothmap_02.pdf
[Stage event]
Date: Thursday, 28 October 2010 15:00-16:00
Venue: Interactive Fair for Biodiversity stage (Atsuta Jingu Park)
Place and programs can be found at:?http://cop10.jp/fair/stage.html
[Forum]
Date: Thursday, 28 October 2010 18:00-20:00
Venue: Interactive Fair for Biodiversity ?Forum venue (Nagoya Gakuin University Gymnasium)
Place and programs can be found at:?http://cop10.jp/fair/forum.html#menu03
[Side event at COP10 venue]
Title: The Universal Value of Biodiverse "Ussuri Taiga" Forest of Southern Russia Far East: Tiger Protection and Indigenous Peoples Sustainability
Date: Monday, 25 October, 2010 18:15-19:45
Venue: Room 212B- Bldg.2, 1st Floor, Nagoya Congress Center
*Registration is required as venue is located within high-security zone
Information on COP10 side events are available at (English only): http://www.cbd.int/cop10/side-events/?mtg=cop-10 (events can be searched by date)
[Relative information on CBD-COP10]
Official website of Japanese government for the Tenth meeting of the Convention on Biological Diversity
http://www.cop10.go.jp
Website of Interactive Fair for Biodiversity
http://cop10.jp/fair/index/html
Website of the Convention on Biological Diversity (in English, etc.)
http://www.cbd.int
(Yuki Sakamoto / Taiga Forum/ Global Environmental Forum)